Testimonials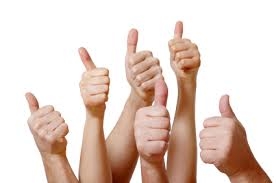 ---
Jake & Verena R., Highlands Ranch, CO
Becky is absolutely FABULOUS! We first purchased our home and now sold it with her and she made the process super easy! What I love about Becky is her upbeat personality and ability to listen to what we wanted! She also has a very good eye and always thinks ahead. At times she literally took the questions out of my mouth. I absolutely trusted Becky 100% to get the job done, knowing she would take care of everything. People like Becky are difficult to find these days and having her on your team, certainly reduced all those anxieties about buying/selling a home. Becky is also super flexible and super quick to respond to any questions. She has solid Realtor® knowledge and her experience, coupled with her go-getter attitude, really makes her the best Realtor® out there!
---
Chris & Lisa A., Castle Pines, CO
Becky helped my wife and I find and purchase a beautiful new home and to sell our old home. We first met Becky several months ago when we attended an open house Becky was hosting on one of her listings. The home didn't turn out to be the right home for us but the real estate agent did! One of the hardest qualities to find in a real estate agent is one that wants you to be happy and not try to rush you or call you all the time. Becky was never pushy or tried to get us to do anything we weren't ready to do. She was very helpful in providing us all the new listings that fit our criteria but it was always up to us to take the next step. I honestly think she does her job, just to see how happy people are when she helps them purchase a new home. When we did find the perfect house, Becky sprang into action. Anything we asked Becky to do was done in minutes, not hours or days. I don't think I have actually ever gotten her voicemail either because she always picks up her phone. Becky is a tough negotiator and got us an amazing price on our new house. My wife and I still can't believe it. We had such a great experience with Becky buying our new home, we asked her to sell our old home also. When we told Becky we were ready to sell it, we had multiple offers and were under contract within 4 days. Becky made everything so easy. We really didn't have to do anything. She even had the carpets cleaned for us and we were able to close in about three weeks. If you are looking for a consummate professional to help you buy or sell a home, Becky Gregory is the real estate agent for you.
---
Craig & Kathy F., Castle Rock, CO
Becky is a true professional. We wanted to relocate to Colorado but we had a vague timeline in order to prepare and sell our home in another state. Becky stayed in touch by providing us with email updates of homes in Colorado meeting our needs. She responded quickly to all of our requests. She gave us great advice on the home search, home inspection, and offer to buy. She handled many of the details involving our lender, the home inspection, and the title company. Given so many agents to choose from, we are very happy we worked with Becky.
---
Tom & Cheri R., Parker, CO
Becky, thank you so much for helping find the right house for us! I appreciate your patience! I felt you really listened to what was important to my husband and myself. You were on top of every detail and very professional. I will highly recommend you to anyone looking to buy or sell a home. It has been a great experience working with you!
---
Richard & Deborah O., Castle Pines, CO
Becky was the perfect Realtor® to sell our house. Becky has a wealth of information about the local real estate market and has an incredible network of professionals to do any type of work you may need done on your house to get it in selling condition. We had to leave the state while the house was on the market. Becky assured us she would take care of everything and sell the house. And she did exactly that!! She was at our house meeting vendors and inspectors that were finishing with the updates. She made sure the house was always in show condition, even shoveling snow, and sold our house to the perfect buyer. Becky even helped every step of the way during closing so we would not have to travel back to Colorado. Becky absolutely exceeded all expectations we had of what a Realtor would do to sell our house. Becky has a heart of gold and will work diligently to sell your house. We highly recommend her!
---
Cassandra C., Denver, CO
I listed my home with Becky, giving her very little notice. She was quick to consult on what I should do to get it on the market immediately to achieve the highest price in a short period of time. Her photographer took fantastic pictures and her vendor recommendations were terrific. Before it even hit the market, Becky put the word out a great property was up-coming and it hit the market running. The first person who saw it made an offer! I decided to let others whom had made appointments to see it that weekend, but in the end, I went with the first offer. I got exactly what I asked for and I felt very good about the entire transaction. Working with Becky was fun and easy. Can't wait to buy or sell our next home with her!
---
Bernadette S., Denver, CO
The best referral is a one from a trusted friend and that is how I came to select Becky to represent me with the selling of my Cherry Creek North home. Becky is the kind of Realtor® everyone needs as she is efficient, timely, ambitious, detailed and very much knows her profession. We closed swiftly, meeting all the expectations of both buyer and seller. You'd be blessed having Becky on your team!
---
Dave S., Loveland, CO
Becky Gregory is a very professional, knowledgeable and hardworking Realtor®. Over the course of about eight months she showed me properties all over the Denver metropolitan area and northern Colorado. I am very grateful she persevered and never gave up on me. We finally found a great home and I could not be happier. Becky, thank you again for all your hard work, dedication, and most of all, patience.
---
Curt & Amanda, Denver, CO
As first time home buyers, we did not know where to start in finding a house to fit our needs. We were given Becky's name from a trusted friend who had previously used her services and found exactly what he was looking for. Throughout our process, Becky always had our best interests in mind. She was never pushy or questioned our decisions but rather guided us through with her knowledge and expertise. It only took two outings to find our home and we closed within a month! We didn't know what to expect in the home buying process, but Becky made it easier and more fun than we ever thought possible! We are so thankful we had her on our side when making such a big life decision and would recommend her a thousand times over!
---
John & Shannon M., Parker, CO
Becky was an absolute joy to work with in selling our home and helping us find our dream home! She got our home under contract in just one day! With the buyer's market being very tight, we were beginning to worry we wouldn't find the perfect home, but Becky was persistent. She even braved a blizzard to keep our appointment on a Saturday morning to see the house she felt was "the one!" She was right; it was "the one"! We highly recommend Becky and will be sending any and all friends and family her way when they are ready to buy and/or sell.
---
Holly K., Evergreen, CO
Becky, I just want to say you are a breath of fresh air! I have purchased five properties in Colorado in the last six years and I never felt the realtors did their job. I had to guide THEM through the process each time. They were not there for inspections etc. I was a real estate agent and mortgage broker in PA for 20 years and we all went above and beyond for our clients; just as you do. Thank you so much!
---
Jonathan & Karen A., Highlands Ranch, CO
Karen and I want to thank you for your exceptional skill and personal service. You are truly a great professional and one of the best Realtors
®
out there. You staged the home so well I just knew we would find a buyer in short order. With your knowledge of the market and your extensive experience, I knew my interests would be well served. Sure enough, you sold the house in less than 24 hours as you found a buyer who made a full-price offer. Your skill in closing the deal eliminated any potential glitches and we sailed right through closing, with both buyer and seller completely satisfied!
As our buyer's agent, you assisted us in purchasing the home of our dreams! You were constantly in touch with us and guided us through the process straight to a successful conclusion. Thank you Becky!
---
Mike & Heather S., Denver, CO
After having our house on the market for nearly a year, we became very frustrated with another agent. We were referred to Becky through a friend, who had amazing success selling his house. We hit it off immediately when we met and felt confident our house would sell and it DID...one week on the market! We were so grateful for all of her help from staging to providing us with feedback from those that viewed our house! She made the process very easy and was in constant contact with us to get things done! A few years later we decided to buy another home in Denver and immediately thought of Becky, who continued to keep in touch with us. We met and went through all of the things important to us. We fell in love with the 3rd house we saw, in a neighborhood we didn't know existed! Becky knew we would love it, and we did! The house was on the market for one day and already had two other offers. Unfortunately, our offer was not accepted and we were extremely disappointed. A few days later, Becky called with the great news! The other offers fell through and they would accept ours! All of Becky's hard work and relentlessness to get us this house paid off and now we live in our dream home! Not only did she make buying a home an easy process, she emailed us every day with names of moving companies, names of her other clients with free boxes to give away, and gave us customized postcards with our new address and picture of our home to send to our family. Becky is an amazing person, who has a way of making you feel like her only client! Our experience selling and buying a home with Becky was very fun, easy and stress-free! We have recommended her to many of our friends and will continue to recommend her to everyone!
---
Bob A., Aurora, CO
Becky Gregory - what a "go-getter". She guided me through the entire home buying process from beginning to end and continues to follow up and help out after the move-in. I couldn't be more pleased to work with Becky. She is the true professional with the knowledge, expertise and care to get any homebuyer into their new home!
---
Marco & Nora G., Broomfield, CO
Becky is truly a sincere REALTOR® who knows how to work with families and offers homes she feels fits them. She did a fantastic job with us, going over and beyond the duties of a normal realtor and was there for us during the entire process. She communicates better than any other professional we have worked with by keeping us updated the entire time and always returning our frantic phone calls. We were first time homebuyers and during the hard and stressful times, Becky was there! We highly recommend Becky; she is one of the best! We look forward to working with her in the future if we need to purchase or sell property.
---
Vanessa V., Commerce City, CO
As a first time homebuyer, I could not have had a better REALTOR® than Becky Gregory. She was there for me from the first phone call from financing and house hunting, through closing. At our first outing, she provided me with an extremely organized Home Buyer's Binder with everything I needed for the entire home buying process, including plenty of room to add the important things along the way. The simple breakdown of steps and guidance from Becky made the process less confusing and flow so well. Although closing ended up quite lengthy, Becky was there the entire time, speaking on my behalf and making sure things were getting taken care of. I could not have done this without her professionalism and expertise. I will definitely use and recommend her for any future home sales and purchases.
---
Chad D., Aurora, CO
My home buying experience couldn't have been better than working with Becky! She paid very close attention to detail and went beyond my expectations in every aspect of my search. Becky always did what she said she was going to do and stayed close in touch. I would highly recommend her to anyone!
---
Doug & Renata L., Denver, CO
When we moved to Denver we had no idea where we should live and the thought of trying to figure that out was daunting. When we initially contacted Becky, we had not sold our house in Iowa and yet she met with us and gave us ideas of how to start looking for a home here. When we finally started looking for a home she was so helpful in showing us different areas of the city and helping us figure out what type of home we wanted. She was so good at pointing out the little details (positive and negative) of each home we looked at so we could make an informed decision. When we finally made our decision, Becky was there to help us get a fair price. Becky, thank you so much for helping us find our new home and all you did for us!
---
Dave and Juanita F., Centennial, C O
Becky responded immediately and listened to our needs of a possible short sale situation. She discussed all our options, a stragegy, and helped us price to sell, then suggested how to stage our home. She then kicked off the sales activities and stayed in continual contact. Within two weeeks we had a full-price offer and we closed shortly thereafter! No stress, no pain, and all smiles! Without an extremely professional agent like Becky, we might still be feeling the stress and pressure before we called her.
---
Marc M., Aurora, CO
Being a first time homebuyer, I had tons of questions and concerns on purchasing. Becky was not only extremely helpful, but knowledgeable and beyond our expectations. Becky was right on top of any concerns we had, as well as explored different builders for us. She recommended things for us to do that I had no idea we should get done. She was always on top of things and always quickly answered questions we had. Thanks to Becky this home buying experience was comfortable and stress free! It feels like Becky is a family member we can trust and count on. Thanks a million for everything!
---
Belinda O. & Jim W., Centennial, CO
Jim and I want to thank you for all you did to make the deal for our new house happen! You go above and beyond what is necessary to keep a client happy!
---
Sennen & Gordon E., Centennial, CO
I never seen anyone so dedicated, caring, and happy with her job as you Becky! I admire and respect you as a professional. You showed us a multitude of homes, going for showings when it was convenient for me. You returned every one of my calls promptly, really listened to my suggestions, and showed nothing but patience and understanding of what I wanted in a home. Thank you!
---
Larry & Lillian S., Westminster, CO
Becky spearheaded our sale of estate property and in record time! We were able to get two full price offers eight days after putting the property on the market during a time when real estate was difficult to sell. We credit Becky with a majority of that success. She was able to guide us regarding what we needed to do to make the house saleable. We followed her suggestions and it really paid off! When Becky says she is never more than a phone call away, she means it. She was always readily available to talk with us no matter the time or the day. I still can't believe how she spent a whole day with us getting the house ready to show. Thank you so much, Becky for really going above and beyond; you are a true professional.
---
James & Rachel T., Aurora, CO
Becky, thanks for being there with Jim through the whole relocation process to Colorado, especially when our lender dropped the ball numerous times. We appreciate your offer to refer someone to list our home in TN. We would love to use an experienced Keller Williams agent here if they are as wonderful as you! Thanks too, for going to get the girls' school forms yesterday; that will save us hours of running around when we get there. Last, but certainly not least, thank you for the kind note and gift card, your thoughtfulness is refreshing in today's world.
---
Barbara W., Littleton, CO
Recently I had the opportunity to work with Becky Gregory in the process of both selling a property and purchasing a property. In the many real estate transactions I have completed over the years, I have never had someone work so hard and go so far above and beyond the usual real estate agent role in order to make this a positive experience in every aspect. Not only did I have a positive experience, I gained a friend.


Becky had resources for every phase of the purchasing transaction from suggesting a mortgage broker to recommending a cleaning service and a carpet cleaning company. In the process of selling my rental property, she recommended an efficient flooring company to replace the carpet and linoleum and made many helpful suggestions for "presenting" the home in the best possible way. I can't say enough about the expert service we received and would definitely call Becky for any future real estate transactions.
---
Bob and Adele S., Conifer, CO
Hi Best REALTOR in the World, saying thank you for all your hard work just does not seem like enough. Bob and I felt you really listened to all our desires and concerns. Your professionalism and caring attitude made all the difference! Our house is everything we could hope for and we are making it our home. We're grateful to you every day.
---
Rob & Sandra W., Littleton, CO
Our home recently sold thanks largely to the outstanding perseverance, practicality and care that Becky exercised on our behalf as our agent. She tended to practically every facet of marketing our home from start to finish, and did so largely in our absence as we moved out of state mid-sale. Becky distinguished herself by providing thorough comparative research; familiarizing herself intimately with our neighborhood, and competitive properties; assertively keeping abreast of the feedback of visiting realtors and prospective buyers; making insightful recommendations about pricing changes and spearheading all kinds of smart presentation concepts; and conducting rounded outreach to varied referral sources. She was patient, diligent, an excellent listener, and ever willing to volunteer a helping hand in getting our house ready and keeping it looking bright. She went above and beyond by identifying and coordinating with contractors and cleaners and was terribly polite and efficient in shepherding the process through to sale at a strong price once a buyer surfaced. She was utterly professional at each step. Where other homes in similarly great neighborhoods have languished on the market or sold at big losses, Becky's rather astounding commitment of time and effort led to our selling home at a minimal discount to our original purchase price – no small feat in the current economic climate. So we would not bat an eyelash in turning to Becky again as a critical agent in an important transaction.
---
Paul Ward, Broker Associate, Danville, CA
Becky, I received your letter of recommendation today and was very impressed as was my licensed assistant and our MCA. My Team Leader, Kristin White, will be equally impressed when she reads it; well worded and professionally written. I will certainly make good use of it. You are a quality person, one of those rare people who do what they say they will do. As I said before, you are my referral agent for the entire state of Colorado

Thanks again for the quality referral and I will do my best to return the favor.
---
Mark & Kari H., Aurora, CO
We have been enjoying our new home so much and can't thank you enough for everything you did for us and want to share with you and others what a great agent you are. We would not be in our beautiful home if it were not for all of your hard work and listening to what we wanted and being proactive and going out to find just the right one for us!
---
Mr. & Mrs. Alok Goel, San Ramon, CA
We casually mentioned to Becky we are going to be looking for our first home in the San Francisco Bay Area. Unbeknownst to us, Becky was an agent with Keller Williams and promised to guide us in locating the right agent in our area. Becky quickly investigated agents in our area and ultimately, came up with Paul W. Becky checked his background for us and assured us Paul would take good care of us. Well, Paul did take excellent care of us and a few months after our trip, we bought our first home. We really appreciate Becky going out of her way and making sure we had a quality agent to work with. We also appreciated Becky checking in with us every few weeks and asking us if she could provide any guidance during the home searching and the home buying process. We will wholeheartedly recommend Becky Gregory as an agent you can count on. I believe Becky's strongest attributes is that she is very personable and reliable. We were especially impressed with her follow-through skills in making sure we got what we needed. We would recommend her to our family and friends without any reservations. We would be happy to recommend Becky Gregory if you thinking of buying or selling a home.
---
Robert and Charlotte H., Littleton, CO
My wife and I were recently faced with the very difficult task of selling our home in Texas and buying a new home in Colorado. We worked for a couple of months with an agent in Texas starting the process of getting our house ready to go on the market and then actually trying to sell it. Unfortunately, our house in Texas didn't sell as quickly as we would have liked. My wife and I had to move to the Denver area and start the process of looking for a new home while our old house was still on the market. Needless to say, we were not very happy with our selling agent and we felt that agent was providing just a minimum amount of help to us. Fortunately, when we arrived in the Denver area we were lucky to have Becky Gregory as our agent for our new home purchase. After working with her during the search for our new home the difference in excellence between her and all other agents we had worked with was staggering! She was very attentive to our needs and also receptive to our ideas while she was searching for homes. Since we had to wait for our home in Texas to sell before we could purchase a new home here, my wife and I went through the process of finding many houses and falling in love with them only to lose them since we could not put a contract down on the home. Becky was an excellent agent during these times, since she could quickly find another house for us to fall in love with! After seeing the skill with which Becky would set up viewings for us, and provide us with information on the homes we were interested in, and help us with the contract negotiations with the selling parties, it made ALL of the agents we had worked with in the past seem woefully sub-par. Becky is more than an agent. During the home buying process, she became a very close friend to my family. Her warm personality and sense of humor make her a pleasure to work with. It can also make it a bit sad once you finally find your house, as it means you will no longer get to see her on a regular basis. Luckily, she is very good at staying in touch and is always there when we need her!
---
Sarah Halbrook., Real Estate Broker, Coppell, TX
Becky, it's been great working with you! Thank you so much for taking care of my family on the referral of them to you on their new home purchase in Denver! I know my aunt would love to see you every once in a while. I'd love to work with you again! If I ever hear of anyone else moving to that area, you will be my first call!
---
Chris Droughty, Real Estate Broker Denver, CO
Becky, it has been such a pleasure working with you on this transaction (as the Buyers' Agent). You are a true professional. I wish all agents were on top of things like you! Hopefully, we will work together again.
---
Tiffany Long, Real Estate Broker, Coppell, TX
Just wanted to send you special thanks for being so on the ball and professional with my client referral to you. I'm just super blessed to have found you! Tara loves you and thanked me once again for finding her such an amazing realtor! They are more than pleased with you and I am just very grateful! I will recommend you to anyone in Texas I can find going your way.
---
Michele Hammerton, Real Estate Broker, Colorado Springs, CO
Becky is genuinely interested in helping people find homes and sell properties and works diligently to help them! My client was interested in Becky because she was the only one who was persistent in her efforts to contact them. They said "if she is that attentive to our need for representation; imagine how hard she will work to represent us!"